Is Herbalife a scam?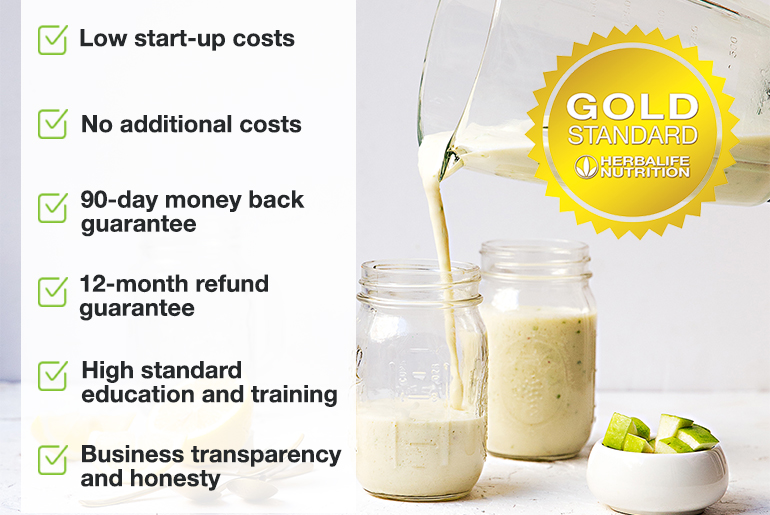 No, Herbalife is not a scam. Herbalife is a global direct-selling corporation that develops and sells nutrition products and dietary supplements.
Founded in 1983, Herbalife has grown into the world's No.1 weight management and wellbeing company and one of the world's largest nutrition companies. We supply high-quality nutrition to consumers across the globe through a network of independent distributors.
The Herbalife business opportunity is based upon our commitment to high-quality standards and transparency. With low start-up costs and a 90-day money-back guarantee, Herbalife provides reassurance to everyone who would like to become an independent distributor.
The Herbalife business opportunity involves hard work. There is no shortcut to riches, no guarantee of success. 
Herbalife supports Independent Distributors with marketing and social media assets, including rewarding sales techniques. The company has over 40 years of experience in the nutrition industry and continue to be the No.1 choice in weight management and wellbeing.
Why Herbalife is not a scam?
Herbalife operates in 90 + countries across the world, strictly following all local, regional and global laws and regulations. Herbalife's Gold Standard Guarantee is a set of policies, put in place to protect all of our independent distributors and customers.  
See our Gold Standard Guarantees below:
Low start-up costs: The joining fee for signing up as an independent distributor is low and there are no minimum purchases required. Furthermore, we strongly discourage new independent distributors from buying inventory in bulk.
No additional costs: There is no requirement to purchase any additional business or sales tools to start or succeed in your Herbalife Membership. 
90-day money back guarantee: all Independent Distributors are entitled to a full refund on the cost of the Herbalife Starter Pack within 90 days if Membership is cancelled for any reason. We'll even refund shipping costs.
12-month refund guarantee: There is a 100 % refund guarantee on all unused products. Meaning independent distributors have a full year to return any and all unsold or unused products purchased in the prior 12 months.
Education and training: We clearly define the benefit of each product and appropriate method of use directly on the product label – we want to make absolutely sure that the right products are taken the right way to achieve realistic results.  
Transparency and honesty: We provide realistic expectations and accurate information on the business opportunity, potential earnings and the effort required to succeed at all levels. 
Mutual agreement: We require every new independent distributor to acknowledge in writing that they are aware of each of these Gold Standard Guarantees before their Membership Application and Agreement is accepted.
Content source: https://www.herbalife.co.uk/faq/is-herbalife-a-scam/.