Tri-Blend Select Protein Shake Mix Coffee Caramel Flavoured 15 servings per 600 g pouch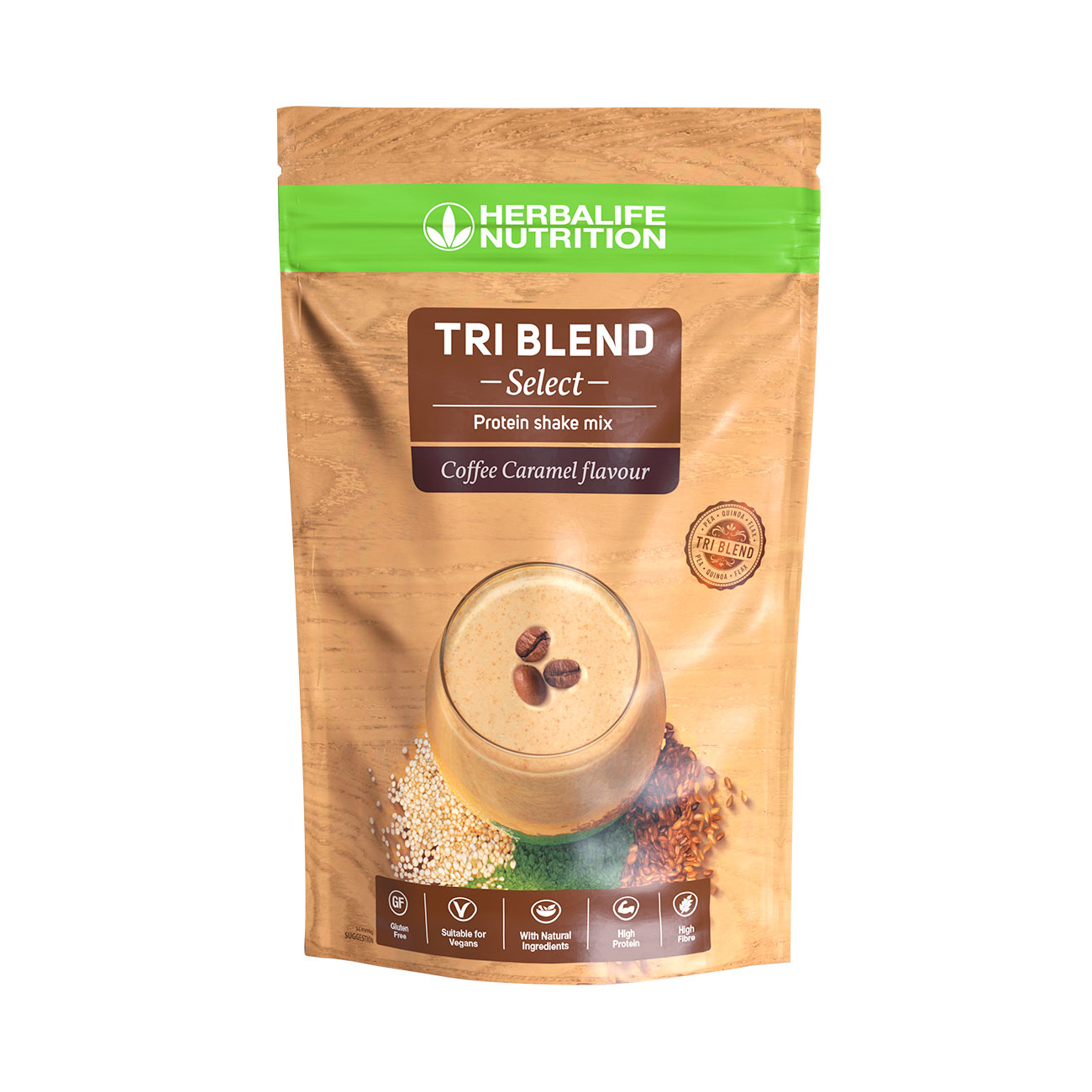 SKU 052K
Product Overview
Tri Blend Select is a great tasting and deliciously creamy protein shake. Tri Blend Select is high in fibre and low in sugar, with carefully selected Pea, Quinoa and organic Flax Seed as part of a vegan blend to deliver a protein source providing essential amino acids, vitamin C and 7 key minerals.
Key Benefits:
Plant based protein
Water mixable
20.2 g protein per serving
634 kJ per serving
6.1 g of fibre per serving
Gluten and dairy free
Contains no preservatives
Low in sugar
Artificial flavouring free
Suitable for vegans
Available in Banana Flavoured and Coffee Caramel Flavoured
Instructions for use:
Mix 3 scoops (40 g) of powder with 250 ml of water or your favourite alternative milk or fruit juice.
Enjoy this product within a balanced and varied diet, as part of a healthy active lifestyle.