Protein Chips Barbecue Flavoured 10 packs per carton x 30g each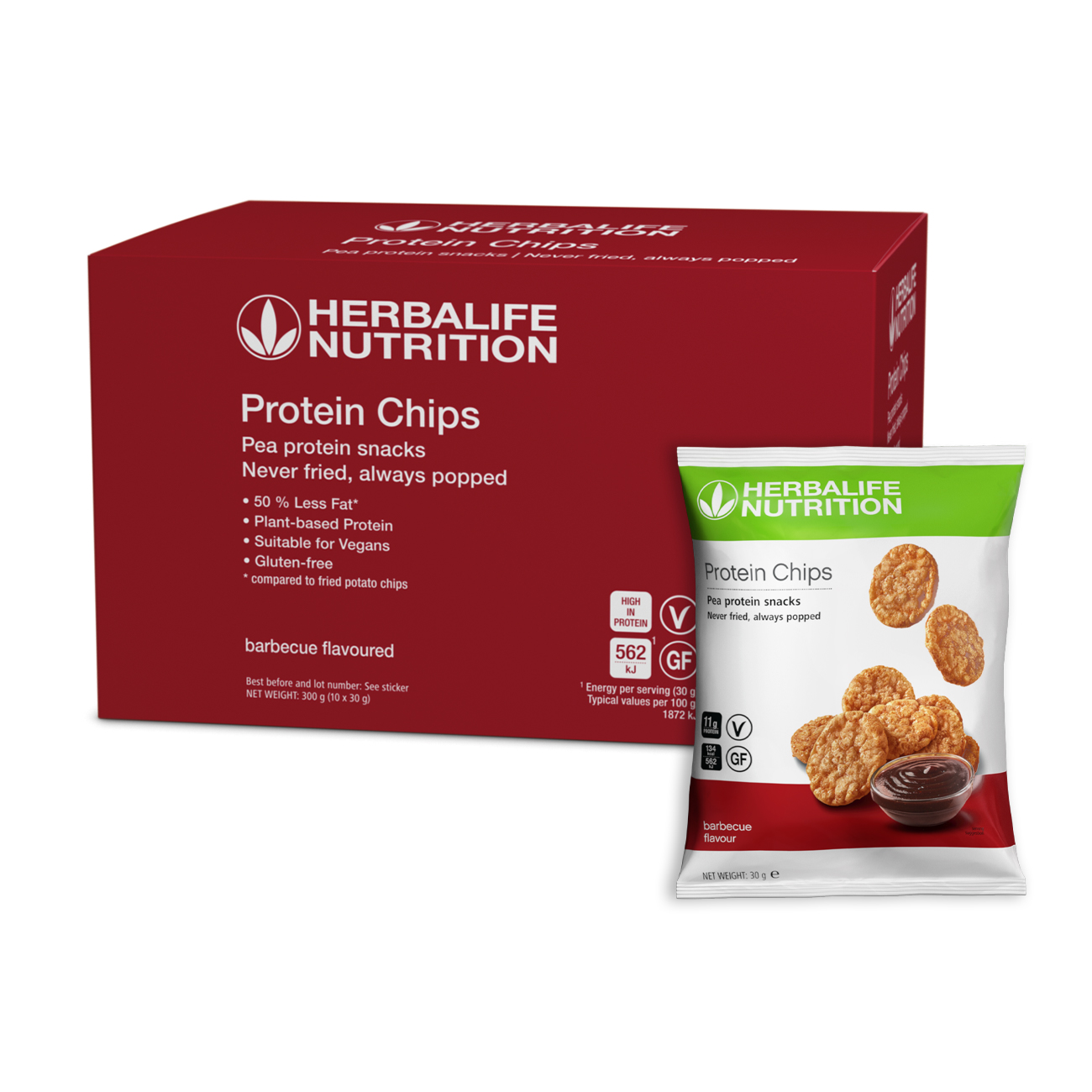 SKU 141K
Product Overview
Change the way you view snacking and treat your taste buds to the subtle heat and smoky undertones of our barbecue flavoured Protein Chips. 
Protein Chips has 50% less fat compared to fried potato chips because we never fry them. We pop them with heat to give you a savoury treat with a satisfying crunch.
Every pack of barbecue flavoured Protein Chips contains 11.3 g of plant-based protein and is suitable for vegans. Protein Chips are available in two tantalising flavours and are gluten-free. 
Treat yourself while staying on track with your nutrition goals wherever you are.
Key Benefits and Features:
50% less fat compared to fried potato chips
Never fried, always popped
Contains 11.3 g of protein 
Suitable for vegans
Gluten-free
Contains plant-based protein
Directions for Use:
Use this product within a balanced and varied diet, as part of a healthy, active lifestyle.