Herbalife24 Hydrate 20 sachets per box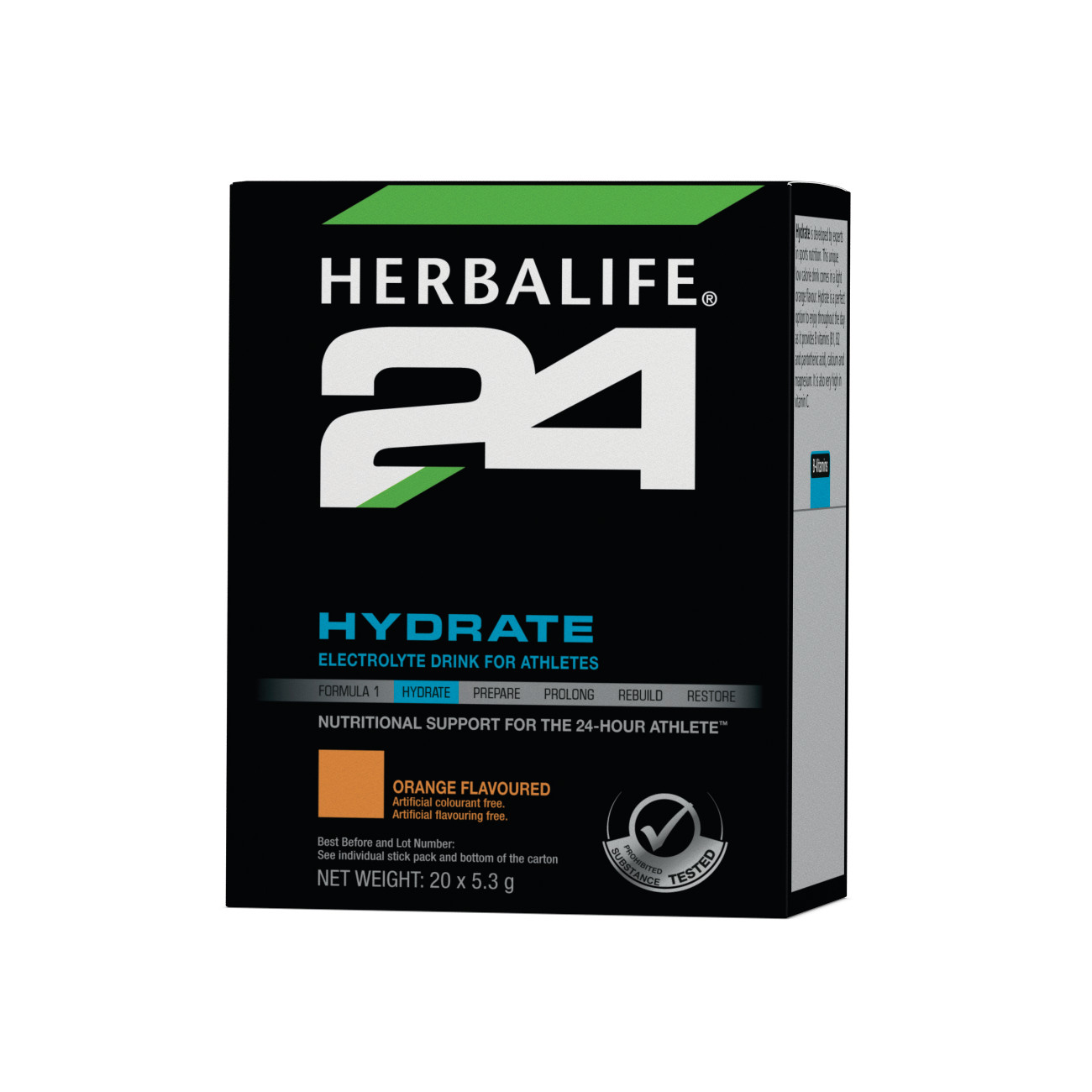 SKU 1433
Product Overview
A low kilojoule, electrolyte drink. Consume throughout your workouts to keep hydrated.
Key Benefits:
Hydration anytime, for anyone
80% NRV vitamin C
Contains the electrolytes sodium, calcium and magnesium
Low in kilojoules
Source of energy supporting B vitamins including B1 and B12
Orange flavoured
Instructions for use:
Mix 1 stick pack with 500 ml of water, shake vigorously.
Enjoy this product within a balanced and varied diet, as part of a healthy active lifestyle.