Herbalife24 Rebuild Endurance 20 servings per 1000 g canister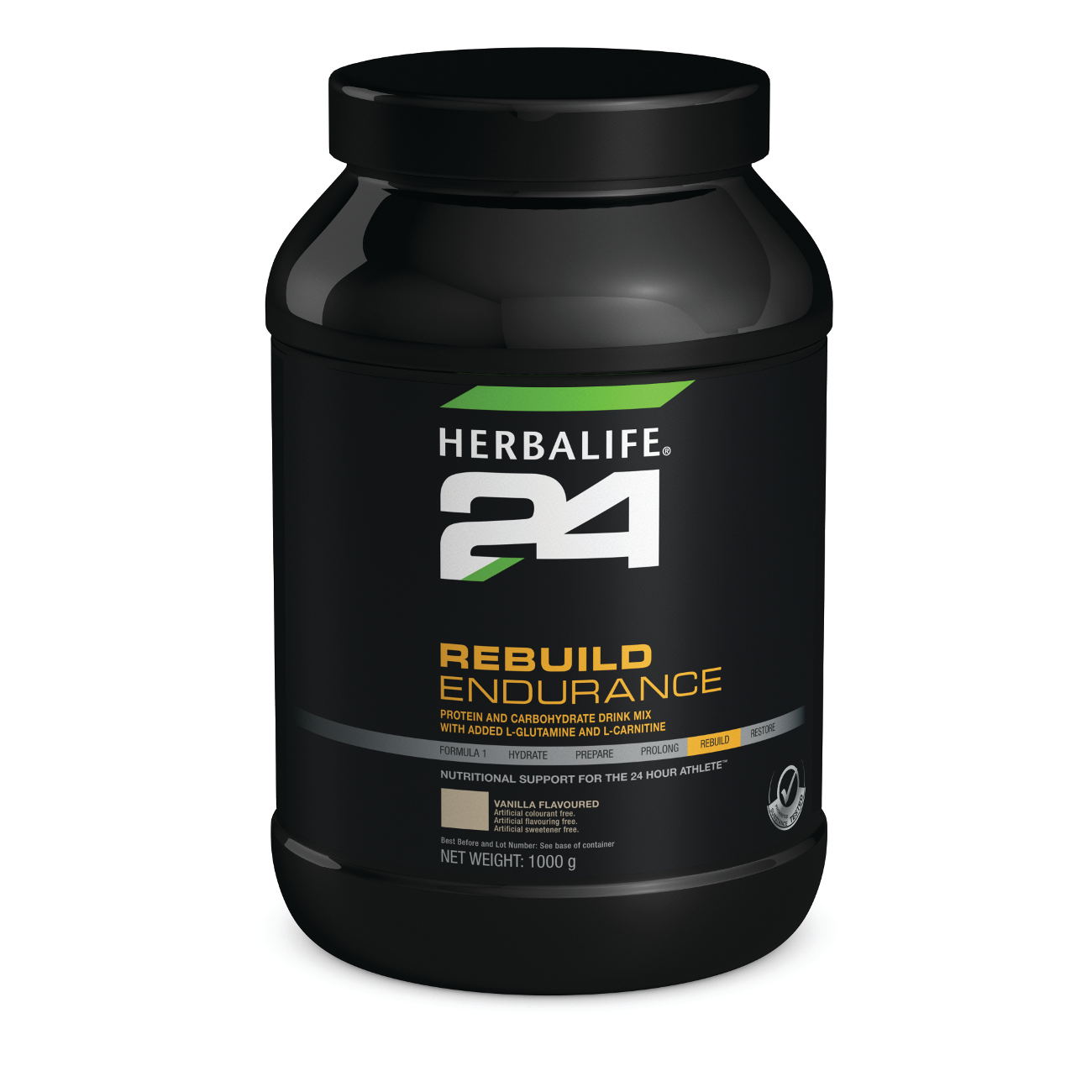 SKU 1436
Product Overview
A protein and carbohydrates drink mix with added L-glutamine and L-carnitine. Consume Rebuild Endurance following high-intensity or extended exercise.
Key Benefits:
A source of protein 10 g per serving
High in carbohydrate 36 g per serving
Provides vitamins B1, B2, C and E, along with iron
Artificial colourant free, artificial flavouring free and artificial sweetener free
Vanilla flavoured
Directions for use:
Mix 4 level scoops (50 g) with 250 ml of water. Shake vigorously.
Consume within 30 minutes following aerobic activity
Enjoy this product within a balanced and varied diet, as part of a healthy active lifestyle.