CR7 Drive 20 servings per 540 g canister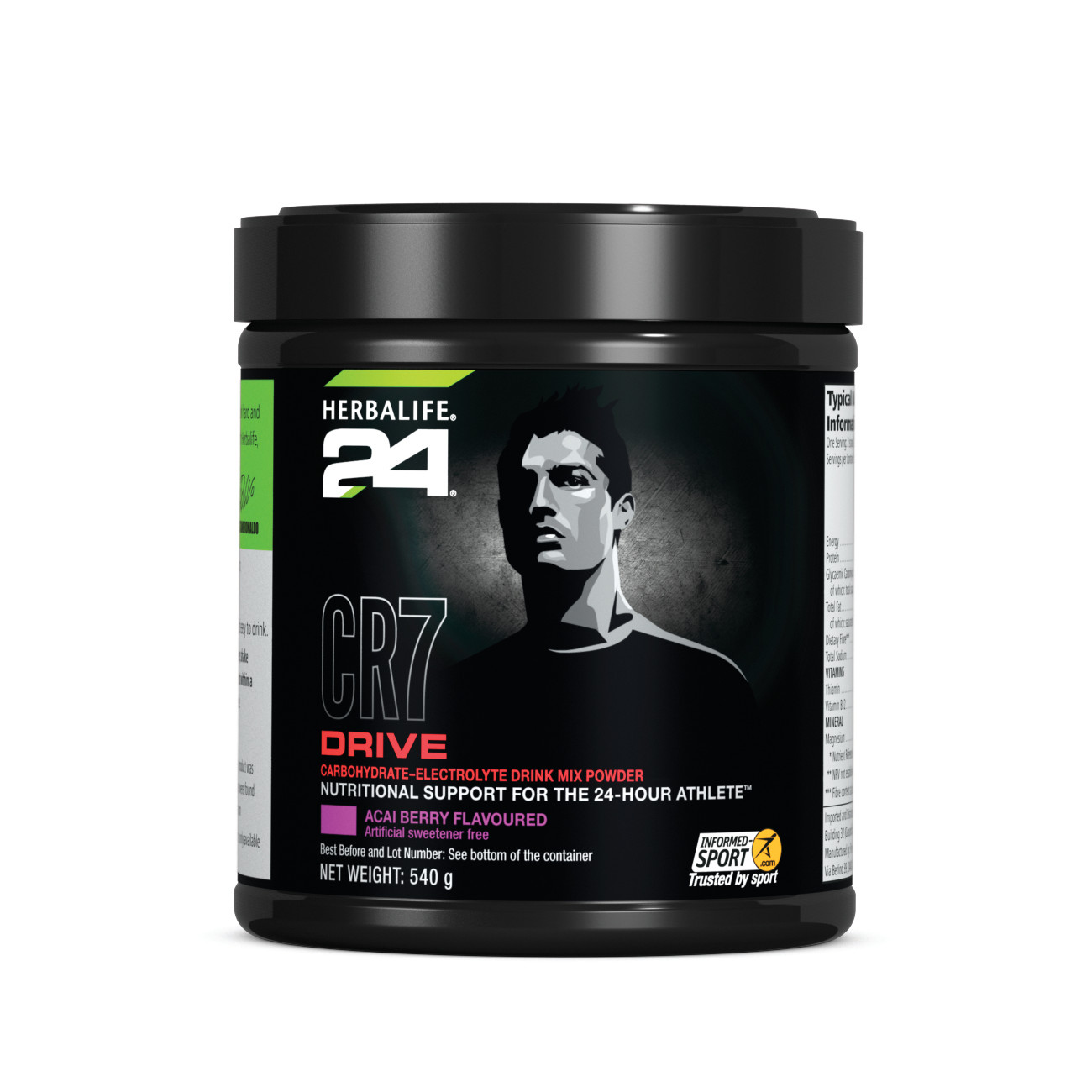 SKU 1466
Product Overview
A delicious and refreshing carbohydrate-electrolyte drink to take during exercise.
Key Benefits:
Developed by experts in nutrition in conjunction with Cristiano Ronaldo, one of the elite players of world football.
Carbohydrate-electrolyte solution that is proven to help sustain endurance performance
Also enhances the absorption of water during exercise
Very high in vitamin B1 (Thiamine) and vitamin B12
411 kJ per serving to help manage your kilojoule intake
Artificial sweeteners free
Formulated with essential electrolytes: 249 mg sodium and 142 mg magnesium per serving
Directions for use:
Canister: Mix 27 g (2 scoops) of powder with 500 ml of water, shake vigorously.
Enjoy this product within a balanced and varied diet, as part of a healthy active lifestyle.