Instant Herbal Beverage with Tea Extracts Lemon Flavour 51g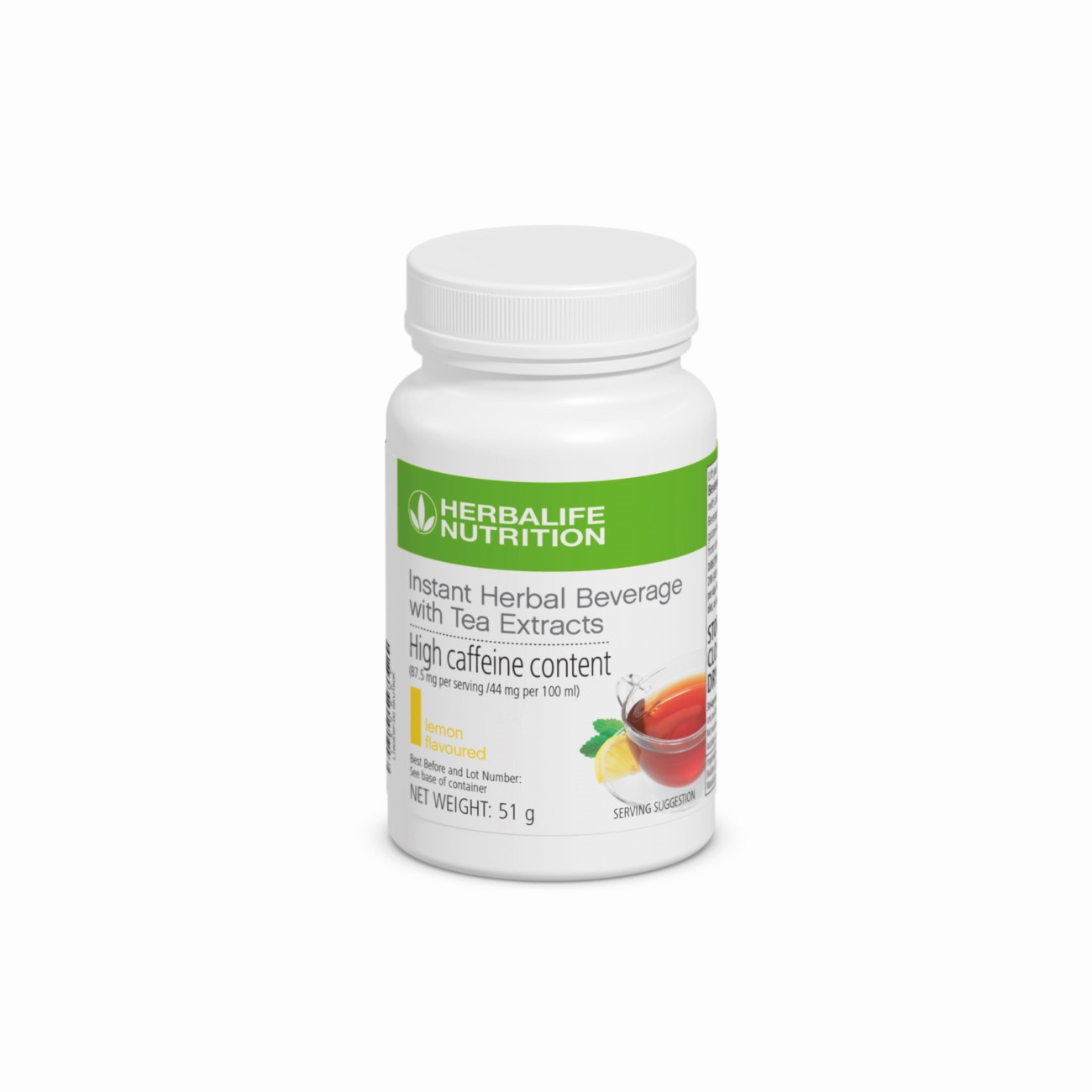 SKU 180K
Product Overview
Instant Herbal Beverage with Tea Extracts is a low kilojoule, refreshing herbal beverage infused with extracts of green tea leaf and orange pekoe tea leaf with added cardamom seed extract, and hibiscus flower powder. 
Key Benefits and Features:
Only 25 kJ per serving
No added sugar
Gluten free
87.5 mg of caffeine per serving
Available in 4 delicious flavours: original flavoured, peach flavoured, lemon flavoured and raspberry flavoured.
Direction for use:
Mix ½ teaspoon (1.7 g) with 200-240 ml of hot or cold water. Enjoy this product within a balanced and varied diet, as part of a healthy, active lifestyle. Drink one or two glasses per day.
*Not recommended for children under 12 years of age; pregnant or lactating women; persons sensitive to caffeine..