Formula 1 Sachets: F1 Smooth Chocolate Flavoured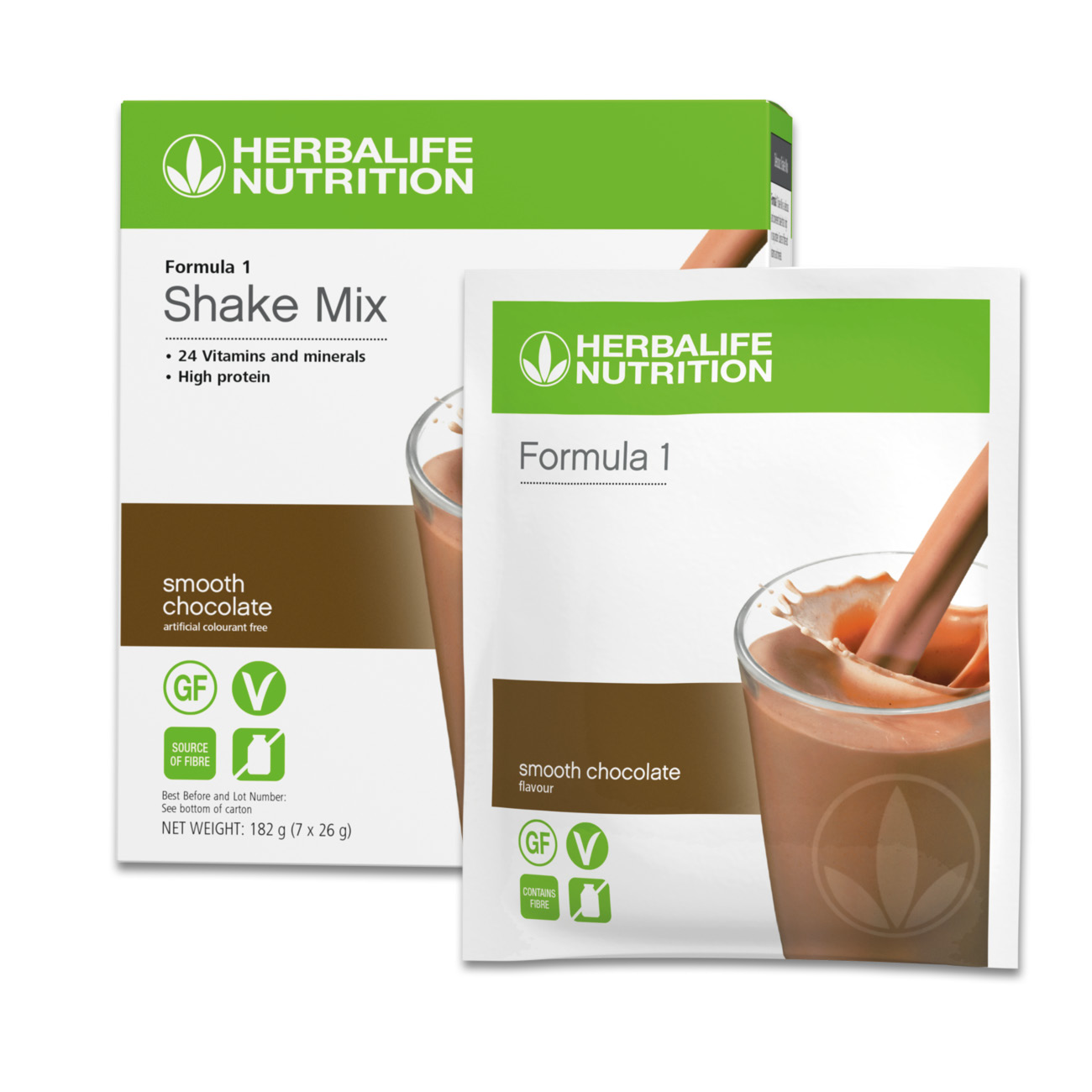 SKU 229K
Product Overview
Formula 1 Smooth Chocolate Flavoured is now available in individual sachets.
They come in a box of 7 single sachets, which are easy to prepare and made with a blend of protein, fibre, vitamins & minerals.
Same great benefits as regular Formula 1 Shake Mix, but now in a convenient sachet. The perfect choice for those on the go.
Key Features and Benefits:
High in protein
Gluten free
Made with ingredients that are suitable for vegans
Artificial colourants free
24 vitamins and minerals.
Sachets also available in: Cookie Crunch Flavoured and Vanilla Cream Flavoured
When made with 250 ml of semi - skimmed milk (1.5% fat) per serving:
953 kJ
17.6 g protein
 4.7 g fibre
When made with 250 ml of fortified soy beverage per serving:
898 kJ
15.8 g protein
5.2 g fibre
Directions for use:
Enjoy a Formula 1 Shake Mix every day. Gently shake the canister prior to each use as content may settle. To prepare a delicious shake, mix two scoops of powder (26 g) with 250 ml of cold, semi-skimmed milk (1.5 % fat) or for a vegan friendly and lactose free
shake, with 250 ml of fortified soya beverage. Looking for a Formula 1 Shake without using milk or soya beverage? Why not try Formula 1 with Herbalife Nutrition Protein Drink Mix.
Enjoy this product within a balanced and varied diet, as part of a healthy, active lifestyle.