Pro Core Elderberry Flavoured 21 sachets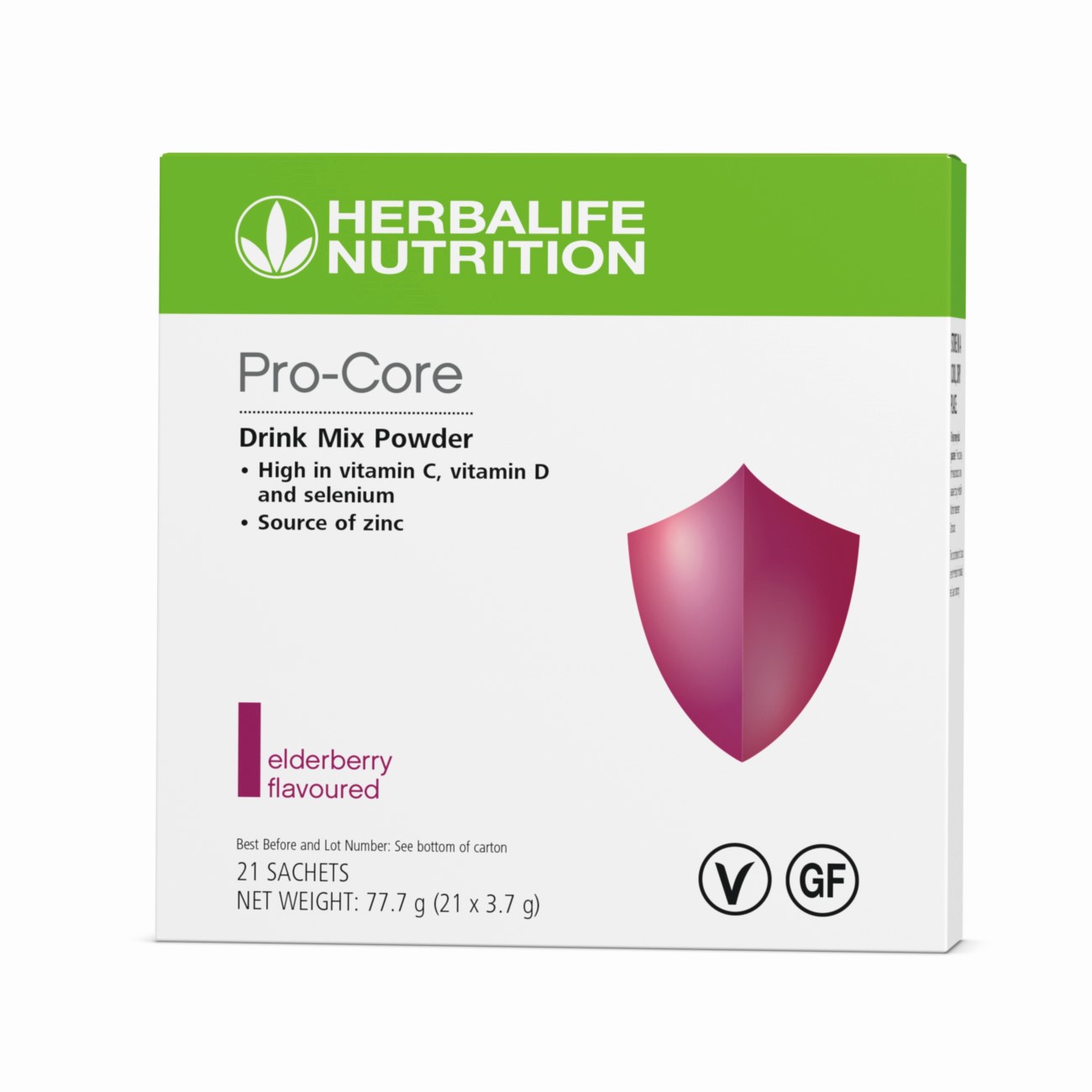 SKU 233K
Product Overview
Pro-Core is formulated with the ingredient EpiCor® and a blend of key vitamins and minerals.
Boost your day with Pro-Core that contains Epicor® and is high in vitamin C, vitamin D and selenium; source of zinc
Available as a box of 21 sachets, Pro-Core is a great for every day support and convenient for when you are on-the-go!
Key Benefits and Features:
Refreshing elderberry flavoured
Formulated with EpiCor®
High in Vitamin C, Vitamin D, Selenium and a source of Zinc
Artificial colourants and artificial flavourings free
Suitable for vegans
Gluten-free
Direction for use:
Enjoy Pro-Core daily by adding one sachet (3.7 g) to 150 ml of water and stir until dissolved. Consume one glass per day with meals.
Use this product within a balanced and varied diet, as part of a healthy active lifestyle.