Formula 1 Express Bar Berries and Yoghurt Flavoured 7 bars per box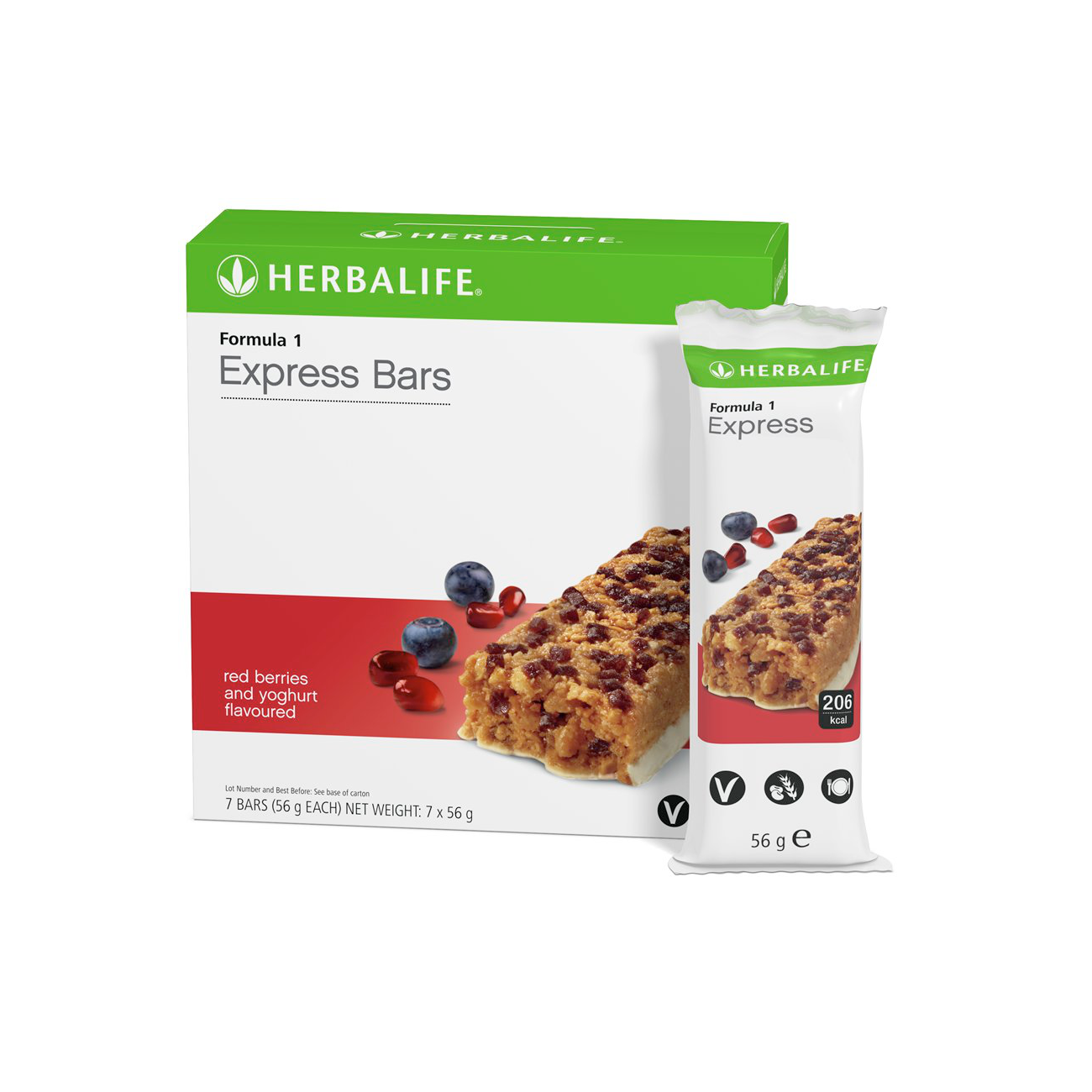 SKU 2670
Product Overview
Stick to your eating plan on the go. The Herbalife Formula 1 Express Bar is a tasty and convenient snack. Ideal for busy lifestyles when you need a snack on the go. Formula 1 Express Bars contains protein, fibre, vitamins and minerals. It is also free from artificial preservatives and suitable for lacto-vegetarians.
Key Benefits:
Formulated with key nutrients including of protein and fibre, linoleic acid and added vitamins and minerals
13.4 g protein in every bar
8.1 g of fibre per bar
Provides vitamins and minerals including vitamin C, vitamins B (B1 & B12), calcium, iron and essential nutrients when you're on the go
Available in two delicious flavours! Chocolate Flavoured and Red Berries and Yoghurt Flavoured.    
Enjoy this product within a balanced and varied diet, as part of a healthy active lifestyle.